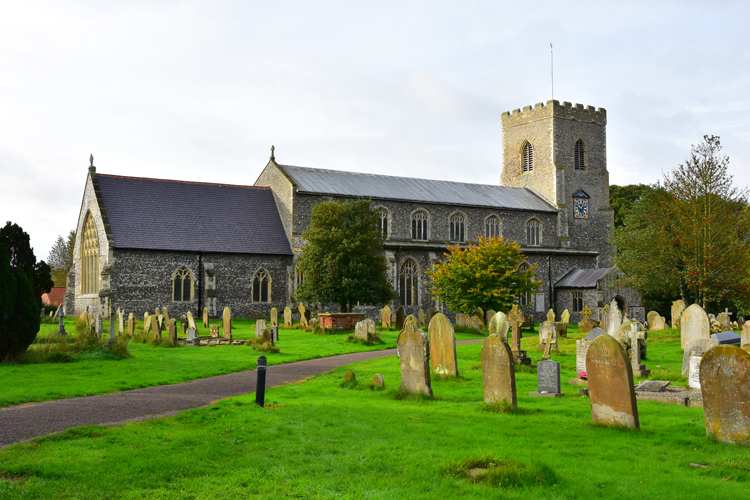 St Catherine's Church in Ludham is a beautiful old building. It reflects the great wealth of the population when it was built during the 14th and 15th centuries, replacing an older, smaller and far less impressive chapel.
The west tower and chancel of this church are 14th century and later, the rest of the church being mainly 15th century with 19th and early 20th century restorations. Among many items of interest inside are the hammerbeam roof to the nave, dating to about 1466, the chancel arch with its carved capitals of grotesques and seaweed foliage and a rare Royal arms of Elizabeth I. More spectacular are the 15th century decorated octagonal font and one of the finest rood screens in Norfolk, dating to 1493.
WE NEED YOUR HELP - DONATE NOW TO ST CATHERINE'S



St Catherine's relies on donations to provide care and support to everyone in this community.

Now, more than ever, please consider giving generously to support our mission and ministry by making a donation using the following button.

Thank you for your support.



Follow the button below to find out how.


Take a 360 degree virtual tour of St Catherine's Church
Listen to St Catherine's church bells
Recorded by Chris Richmond. Visit www.churchbellsofnorfolk.weebly.com to find out more about the bells, how this recording was made, how it is being used at the Mancroft Ringing Discovery Centre, and to listen to other church bells in Norfolk.