St Benet's Abbey 1000 years! Unveiling the Play April 2nd 7.30pm
1,000 years ago St Benet's Abbey occupied an isolated spot on Norfolk's River Bure, it was a thriving monastery dominating the area. As the abbey celebrates 1000 years in 2019 there are many wonderfull and exciting events planned in the Ludham area including St. Catherine's Church in the Waterside Benefice.
Tue 2nd April Unveiling the Script: Be among the first to hear the new community play to celebrate 1000 years of history. Come to The New Inn Horning 7.30pm
St Benet's Discovery Day
Celebrating 1000 years of St. Benet's Abbey, a morning of talks, starting at 9.45, about St Benet's Abbey and its importance to the Broads.
Programme includes:
Introduction by Stewart Alexander, Storyteller and Heritage interpreter
Julian Luxford, Professor of Art History at the University of St Andrews: The architecture of St Benet's Abbey from foundation to dissolution
Alison Yardy, Researcher on Norfolk Mills: The St Benet's Windmill and 18th-19th Century Life at the Abbey site
Tom Williamson, Professor of Landscape History at the University of East Anglia: St Benet's Abbey: The wider landscape context
Nicola Hems, Curator of the Museum of the Broads, St Benet's – A Place of Pilgrimage and Picnics
Location
Ludham Village Hall
Norwich Road
Ludham
Great Yarmouth
NR29 5PB
Date and Time
Sat, 6 April 2019 09:30 – 16:30 BST
In the afternoon there will be a guided walk from Ludham Village Hall to St Benet's Abbey (45 mins) followed by a short tour accompanied by the speakers.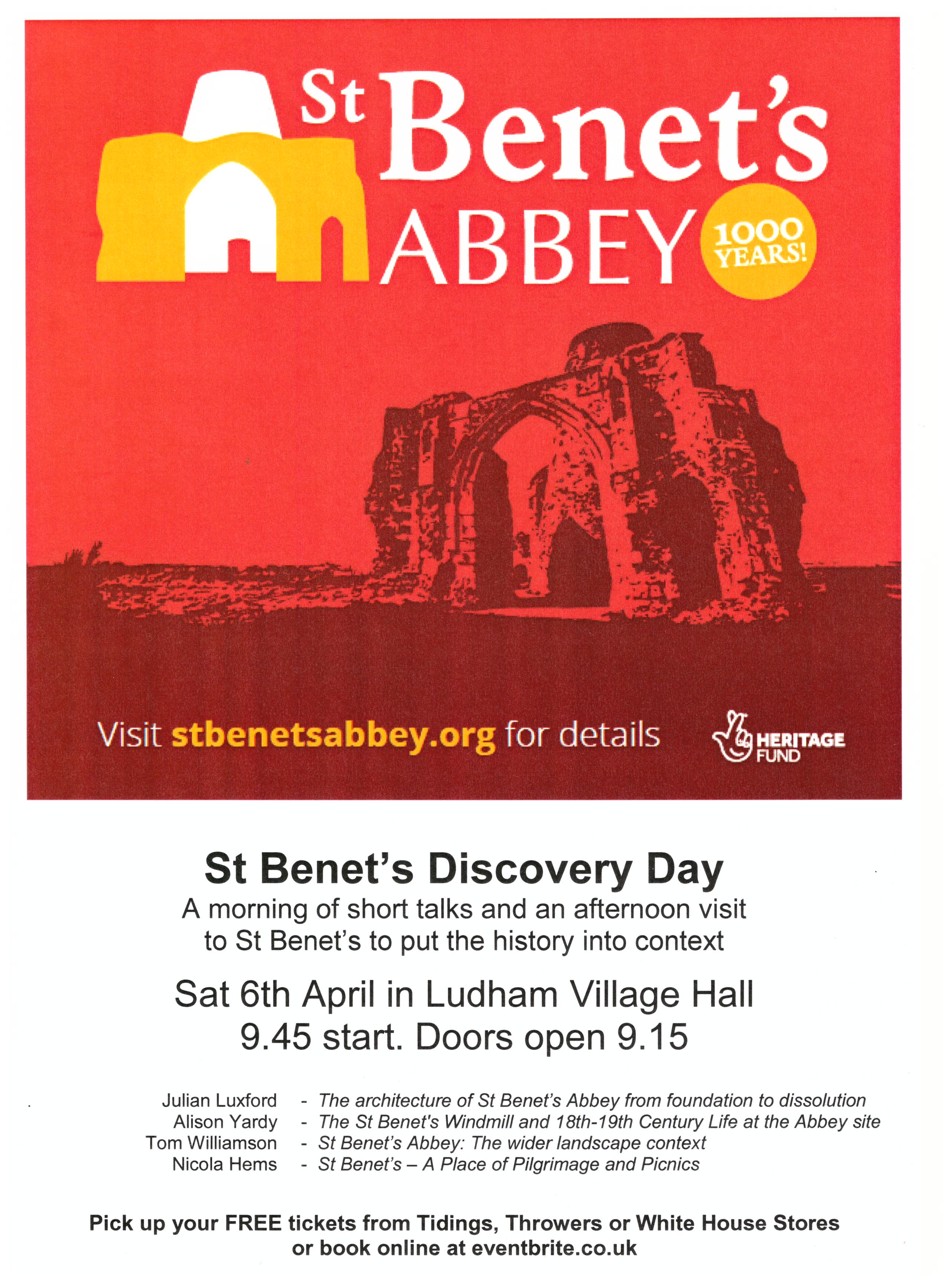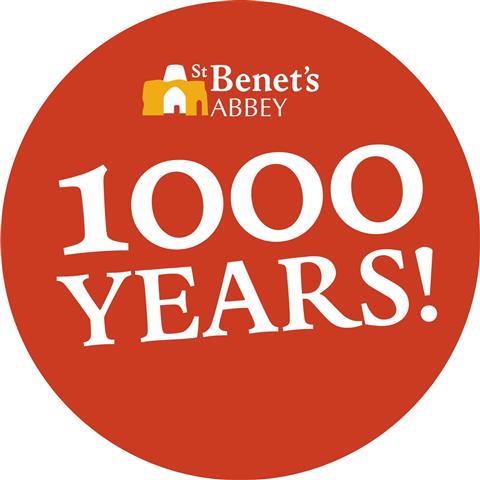 Click on the Logo above to visit St. Benet's Abbey Website
Pilgrimage Walks to St. Benet's Abbey
Join one of our Pilgrimage Walks to St. Benet's Abbey from the lovely church of St. Catherine in Ludham. A friendly walk with excerpts from the Rule of St. Benedict along the way and as we gather at the gatehouse and altar.

| | |
| --- | --- |
| Pilgrimage Walk to St Benet's Abbey 2nd March 2019 | Pilgrimage Walk to St Benet's Abbey Christmas 2018 |