Services and Events in the Waterside Group Benefice.
Services and events in the four churches of the Waterside Group Benefice.
For more information about the service or event click on the listing in the calendar.
Calendar of Services and Events
Services and Prayer
Our Next Benefice Holy Communion is at St Catherine's Ludham.
Sunday 6th January 2019 9.30am

Holy Communion, represents the greatest expression of God's love for His people. Today, when we partake of the bread and wine at Holy Communion, we are declaring that Jesus' divine life flows in our mortal bodies and that we are forgiven and have been made righteous. Jesus' blood gives us right standing before God, and we can go boldly into God's presence (Hebrews 4:16). When we pray, we can be sure that God hears us! Join us for our benefice service of Holy Communion, all are welcome.

Christmas Services and Events
All of the churches in the Waterside Benefice will be holding Christmas services and events throughout the Christmas Period.
Click on a church below to view Chistmas services.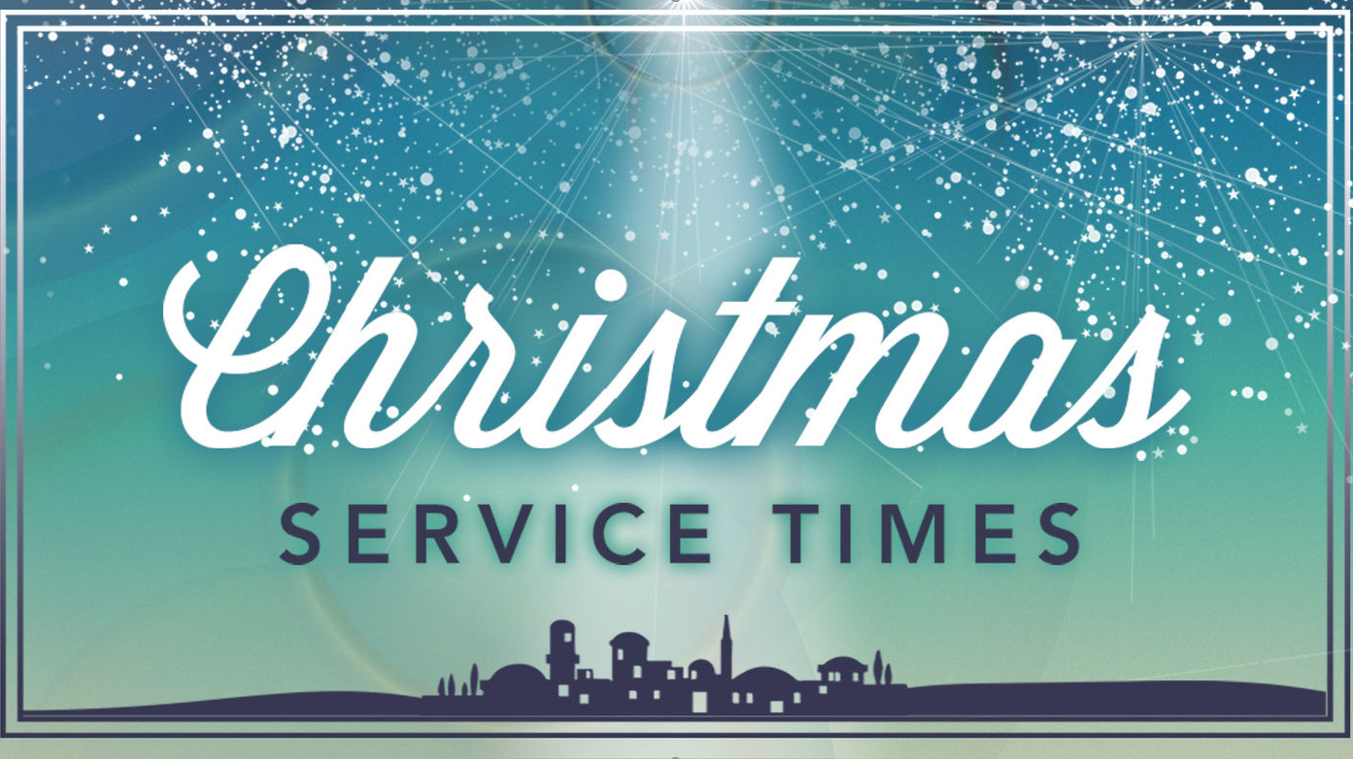 Please check the calendar for other events.
Julian Prayer Meeting in Hickling. Tuesday 18th December 10.00am (every third Tuesday in the month)
Are you drawn to Christian Contemplative Prayer and Meditation. In silent, contemplative prayer we seek to be aware of the presence of God and to remain in that presence, completely open to God. Waiting, Listening, Open here we meet with God. "All we can do in prayer is dispose ourselves.  The rest is in the power of the Spirit who leads us.'" Theresa of Avila 16th C
For more information contact Zephney Kennedy Tel: 01692 598095 email: zlkndy@gmail.com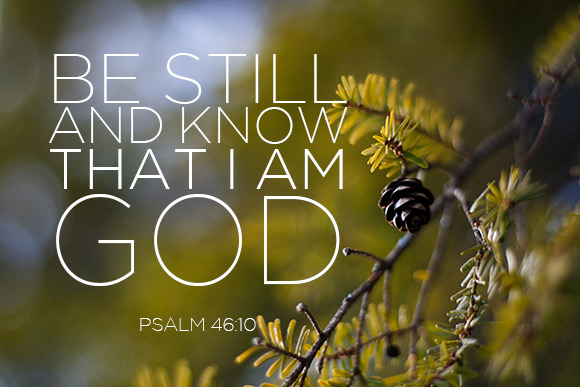 The Daily Office of Morning and Evening Prayer
Morning Prayer is said at St Catherine's Church, Ludham throughout the week. The offices of Morning Prayer is said from Common Worship: Daily Prayer, embracing the three key elements of praise, intercession and engagement with Scripture.
All are welcome to join us.
Morning Prayer: Monday - Saturday at 8.30am
Online Daily Prayer
Click the link below to view an online copy of Morning and Evening Prayer on the Church of England website.
Events
Ludham Little Dragons Christmas Party
The Ludham Little Dragons Parent Baby/Toddler Group in Ludham will be having their Christmas Party on Friday 21st Dec between 1.00pm and 3.00pm
There will be fun and Christmas games, refreshments and crafts. We will be having a visit from Sants so come in your best fancy dress costume.
Contact the benefice administrator for details and to buy a ticket 01692 678382 or email admin@watersidegroup.org.uk for further details
Christmas Pilgrimage Walk
Join us for a Christmas Pilgrimage Walk to St. Benet's Abbey on Saturday 29th December. We meet at St Catherine's Church Room, 9.00am starting our walk at 10.00am. At St. Benet's Abbey we will stop to hear an excerpt from the Rule of St. Benedict whyle enjoying refreshments so bring a flask and a snack. For more information contact Revd. Deborah Hamilton-Grey.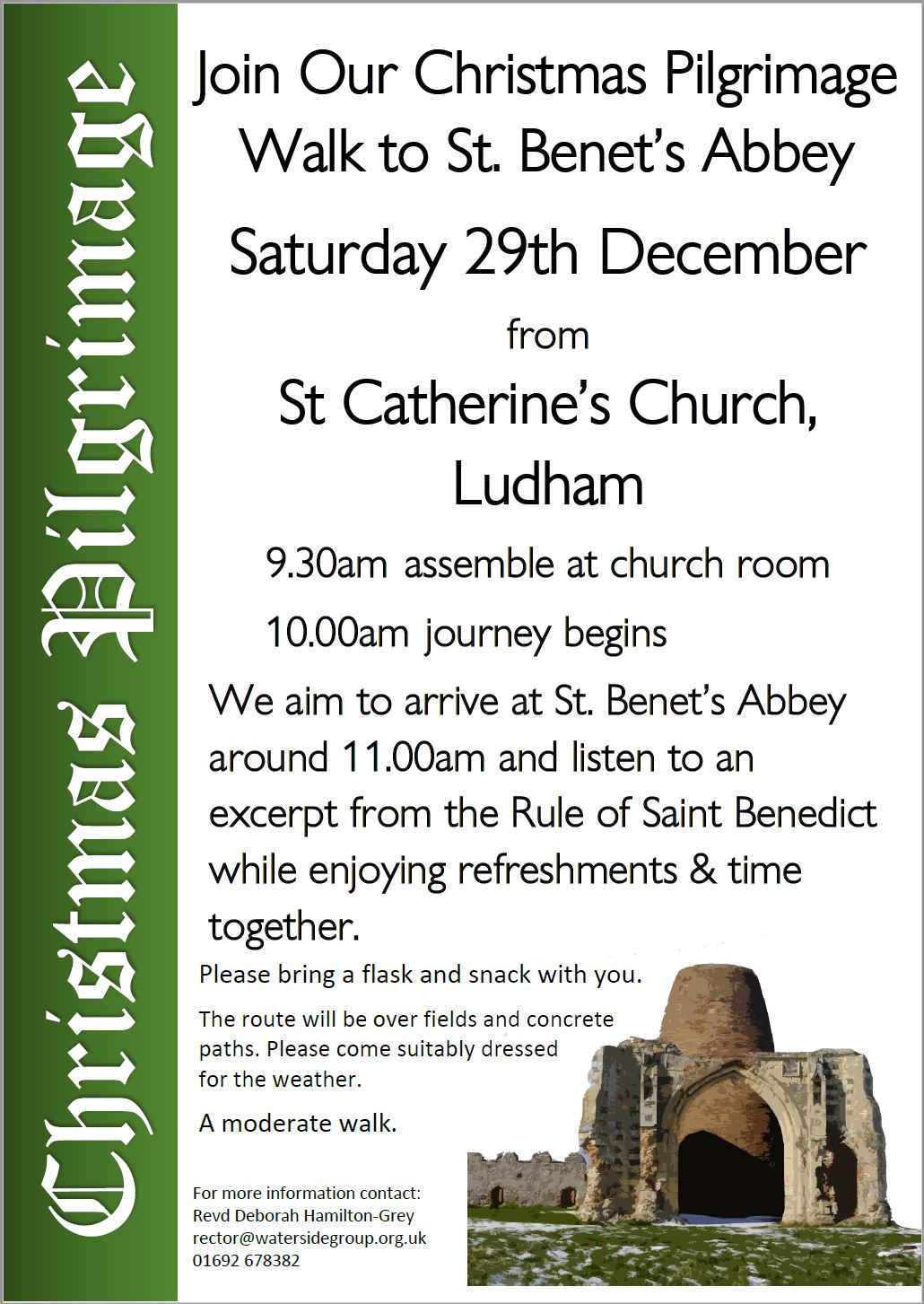 Ludham Little Dragons
Ludham Little Dragons parent/carers baby/toddler group meets every Friday in St Catherine's Church Room at 9.00am until 11.00am.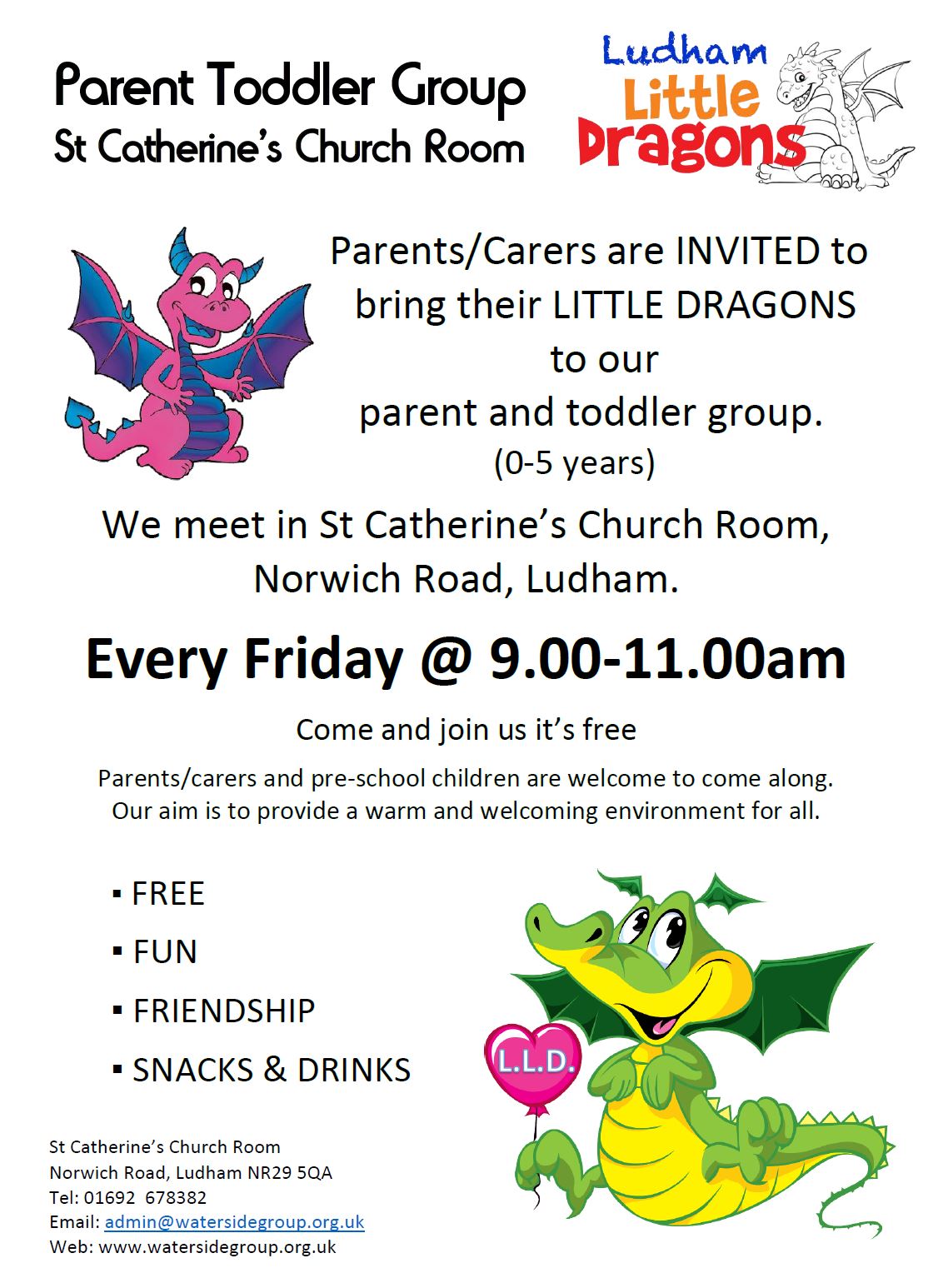 News
The Waterside Benefice Take the Story of Christmas into Local Schools
The Revd. Deborah Hamilton-Grey and a team of volunteers have been going in to 3 local schools over the past few months giving the pupils of these schools the opportunity to hear bible stories in a new and dynamic way.
Recently children at Catfield Primary, Ludham Primary and Hickling Infant School have been hearing about the Christmas story with the help of our Open the Book team.
Focus On The Waterside Benefice
The Diocese of Norwich monthy magazine regularily focuses on a parish or benefice. In the July - August 2018 edition of The Magazine focused on the Waterside Benefice and all the good things that happen in our parishes linked with The Diocese of Norwich Mission Strategy four 'streams' of work - Listening Imagening Empowering and Celebrating. (click on the picture below to see the article)

World War One 100 Year On an Exhibition of Art to honour the dead of Catfield
During this summer a memorial exhibition to honour the dead of catfiled Village in Norfolk was held in All Saints' Church in the village. 25 men in 25 full figure drawings filled the church along with Falling Poppies by the children of Catfiled Cof E Primary School, The Stone of Remembrance by Catfield Ladies Sewing Group and other works of art including The Cross of Sacrifice a display of flowers and a long crusader sword in the church font created by Catfield Church Flower Arrangers. The whole exhibition was illustrated and described in a 24 page brochure that visitors could use to guide and describe what was to be seen in the church. This exhibition and accompanying guide book was devised by local artist Neil Smalley with the help and support of many people along the way, too many to be mentioned here.
To view some photos of the exhibition click on the button below.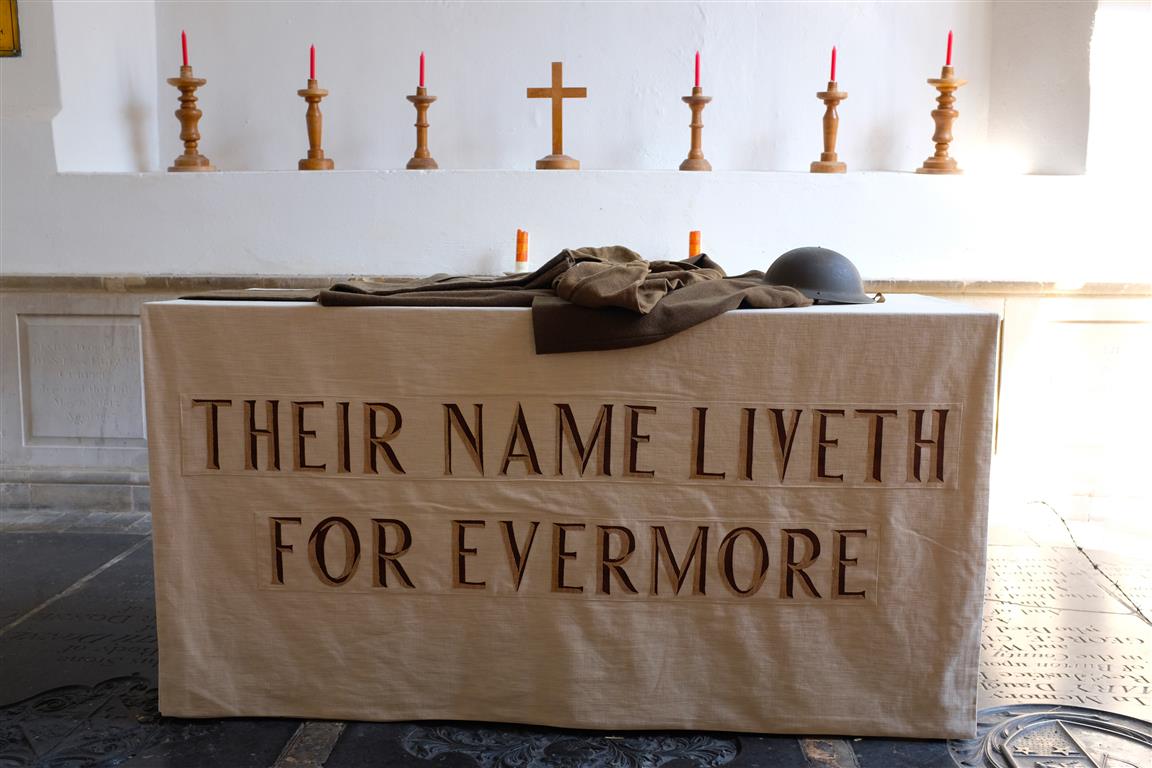 St. Benet's Abbey Annual Service
St. Benet's Abbey Annual Service on Sunday 5 August 2018 with the Abbot of St Benet's, the Bishop of Norwich, the Rt Revd Graham James. The service was led by the Prior with the Abbot preaching and prayers led by representatives of other local denominations, supported by local choirs and the North Walsham Salvation Army Band. This was a lovely service in such an ancient holy place.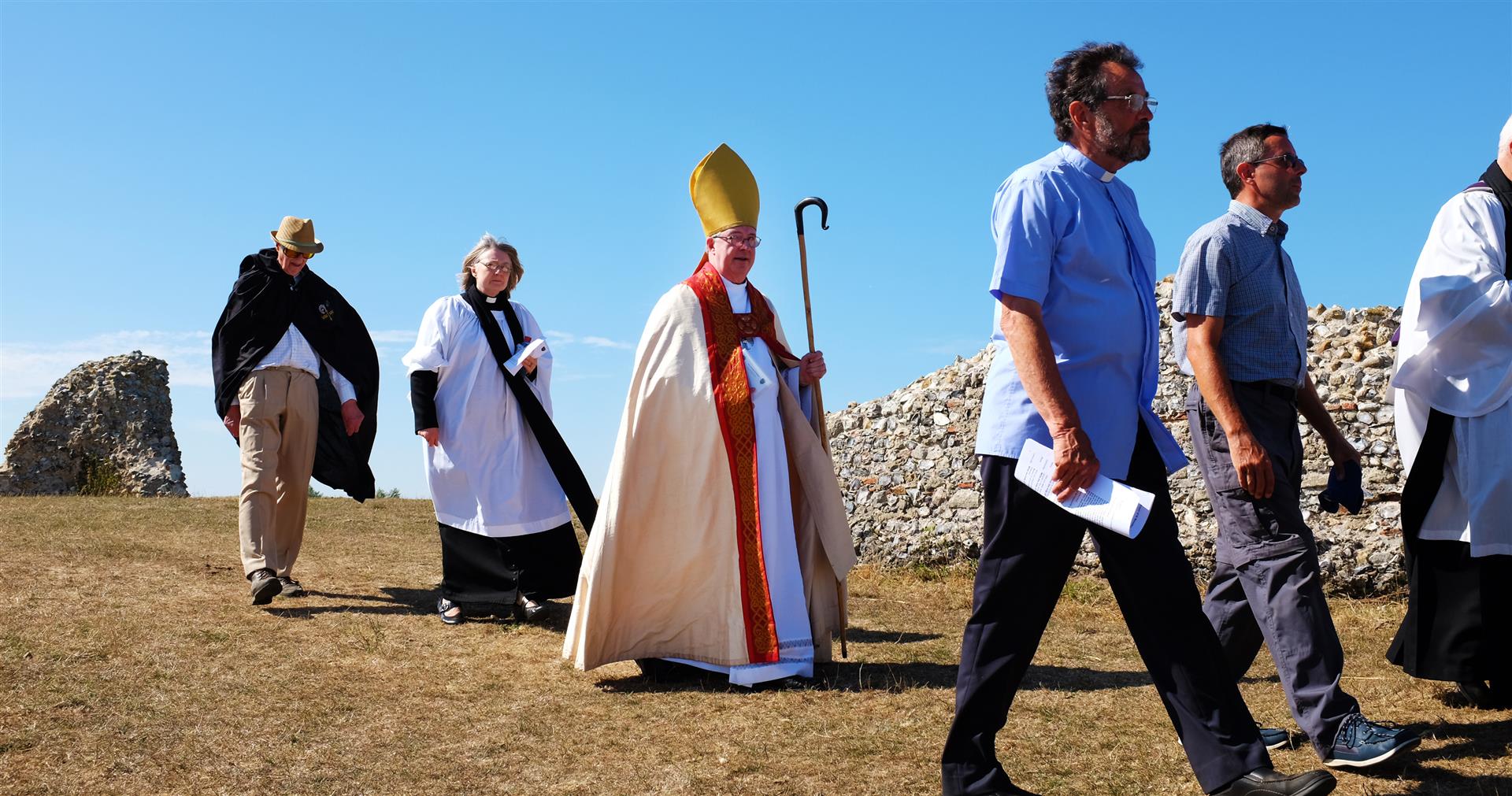 Would You Like To Be More Involved In Your Local Church
All are welcome. We need musicians, readers, singers for the choir/worship group, people who would like to pray, worship assistants, help with buildings and maintenance. People to help with youth and children's work, people who would like to help with pastoral care, fundraising people. Would you like to host a house group or fellowship group? There are many opportunities for all.
In the first instance please get in touch with Revd Deborah Hamilton-Grey
email: rector@watersidegroup.org.uk
tel: 01692 678382
How to reach us
Rector of the Waterside Group Benefice: The Revd Deborah Hamilton-Grey
Phone

01692 678382

Facebook

Address

The Rectory
Norwich Road, Ludham
Great Yarmouth
NR29 5QA

Benefice Administrator
Media
Take a look at some photographs or video from past events and services on our photo galleries, click on the link below.