Events
Open the Book Training Day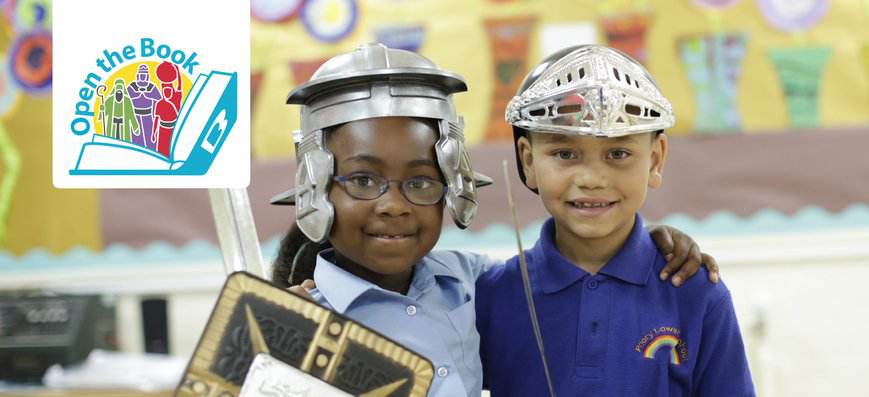 Saturday 24 February 2018 - The Church Rooms, Norwich Road , Ludham, NR29 5QA
9.30am-3pm. Registration with tea & coffee from 9.15am.

Discover Open the Book and how you could deliver bible stories to primary aged children in lively and informative ways as part of a local church team.
This very popular training is an opportunity for local groups and individuals from parishes or other ecumenical churches to explore what it means to deliver Open the Book - a nationally renowed initiative from the Bible Society. The day will include an overview of the Open the Book materials, delivering Open the Book as a team, and aspects of storytelling.
The day will be led by Open the Book Coordinator for the Diocese Irene Nickerson.
Attendees are welcome to attend from 9.15am for tea, coffee and Registration. The training will start at 9.30am and finish by 3pm.
Please bring your own packed lunch, refreshments will be provided.
The Church Rooms where the training will take place are next door to St Catherines Church. Please note there is on road parking only, as the church doesn't have a carpark.
This event is free but booking essential. [BOOK HERE]
Contact Anna Walker for more information: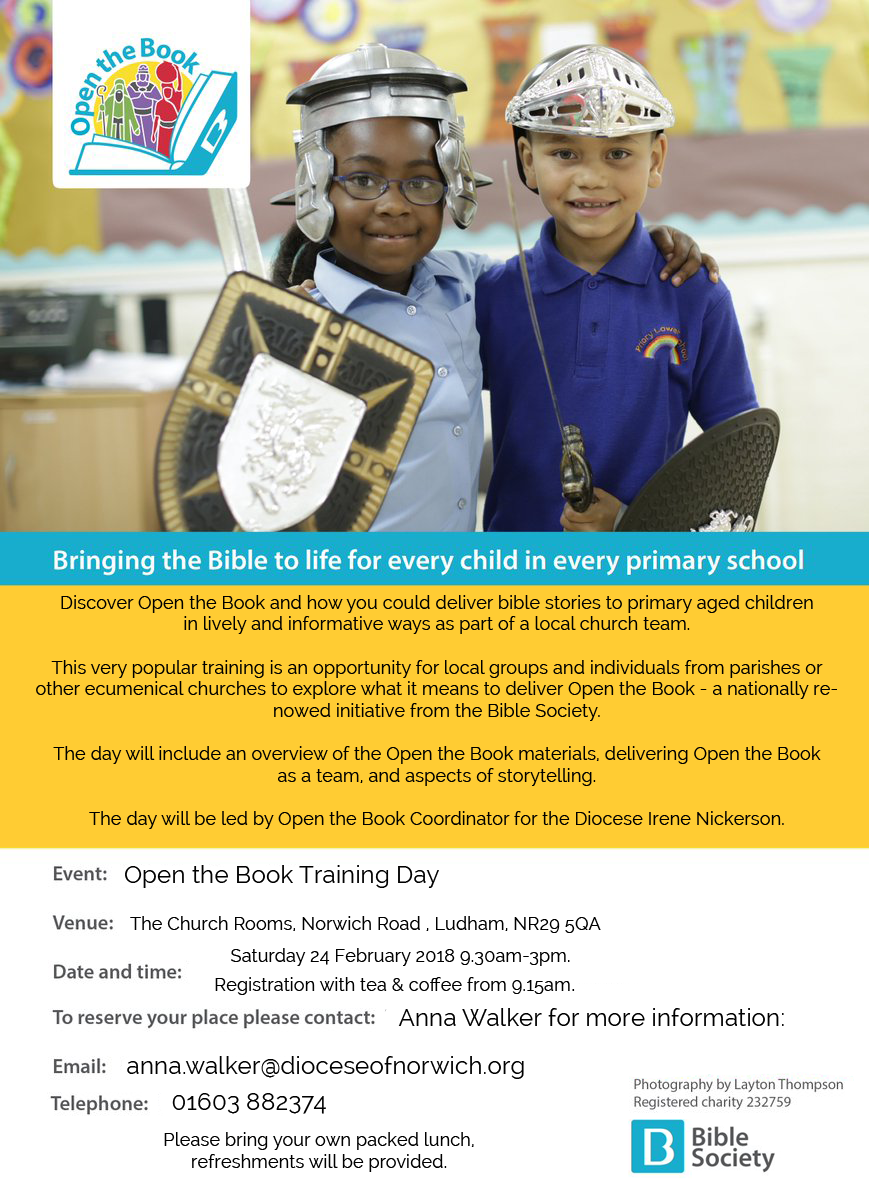 City of London Sinfonia Concert
Saturday 21 April at 7.30 pm
St Catherine's church,Ludham is once again extremely fortunate to have a world class orchestra coming to perform in the church. The concert on Saturday 21 April at 7.30 pm will be the first event in the 2018 Ludham Festival. Such concerts as this in a rural church would not be possible without sponsorship and we are again fortunate indeed that Orchestras Live and North Norfolk District Council will be our sponsors.
Orchestras Live is a national music charity that is unique to the UK. In 2015 they celebrated 50 years of delivering unique and high quality live orchestral music experiences to a vast range of communities across England.
This will be the seventh occasion on which Orchestras Live and NNDC have enabled a concert of this calibre to be performed in St. Catherine's.
Following an appearance in St Catherine's by the Tippett Quartet in 2009 as part of Happing Festival, the following year St Catherine's was able to welcome the Academy of St Martin in the Fields Chamber Ensemble as part of "Orchestras Live North Norfolk" a brand new series of the highest quality orchestral concerts, developed by NNDC in partnership with Orchestras Live; this was also the inaugural year of the Ludham Festival.
Kenneth Sillito and his fellow musicians were delighted to return to St Catherine's in 2011 with another concert by the Academy of St Martin in the Fields Chamber Ensemble. In 2012 we welcomed the Orchestra of the Swan as the centre piece of our third Ludham Festival and Happing Festival ,as usual sponsored by Orchestras North Norfolk Live/NNDC. 2013 saw the demise of the Happing Festival and the start of St Catherine's direct association with our sponsors Orchestra Live and NNDC and more visit from top orchestras –the Academy of St Martin in the Fields(2013), the European Union Chamber Orchestra(2014, 2015) always performing brilliantly a wide range of music including newly commissioned works. Which brings us to the highly anticipated concert on Saturday 21 April 2018 at 7.30 pm. The programme will include works by Purcell, Part, Bach and Mozart.
Tickets,adults £12 in advance, £15 on the door, under 16s free are now on sale from Ludham Butchers or by contacting 01692 678060